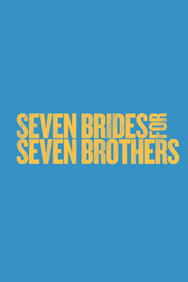 Seven Brides For Seven Brothers
Regent's Park Open Air Theatre
Price from £ 56
From the Golden Age of the movie musical, Seven Brides For Seven Brothers finds its perfect partner in the Open Air Theatre in London. Book your musical tickets here!

Seven Brides For Seven Brothers is a book by Lawrence Kasha and David S. Landay based on the MGM Musical Film Sobbin' Women by Stephen Vincent Benet.


Weather Policy:

Seven Brides for Seven Brothers is performed on the Open Air Stage in Regents Park London. Please dress accordantly to the weather as you will have seats under open air, with no roof, and performances are very seldom cancelled due to bad weather.

Seven Brides For Seven Brothers Reviews
"Bless this beautiful revival"
Daily Telegraph
---
"Rachel Kavanaugh's frolicking, rollicking, sunny and funny, production bowls you over…resistance is futile"
Mail on Sunday
---
"Alistair David's barnstorming choreography is so packed with nimble charm, exuberance and athleticism that it leaves you breathless"
The Times
---
"Sensational"
Daily Mail
---
"Japes aplenty and a score-full of beautiful songs"
Evening Standard
---
"An evening to treasure"
Sunday Express
---
"You have no choice but to give in, roll over, and look forward to summer"
WhatsOnStage
---